Festival of Archaeology: Wintringham blog launched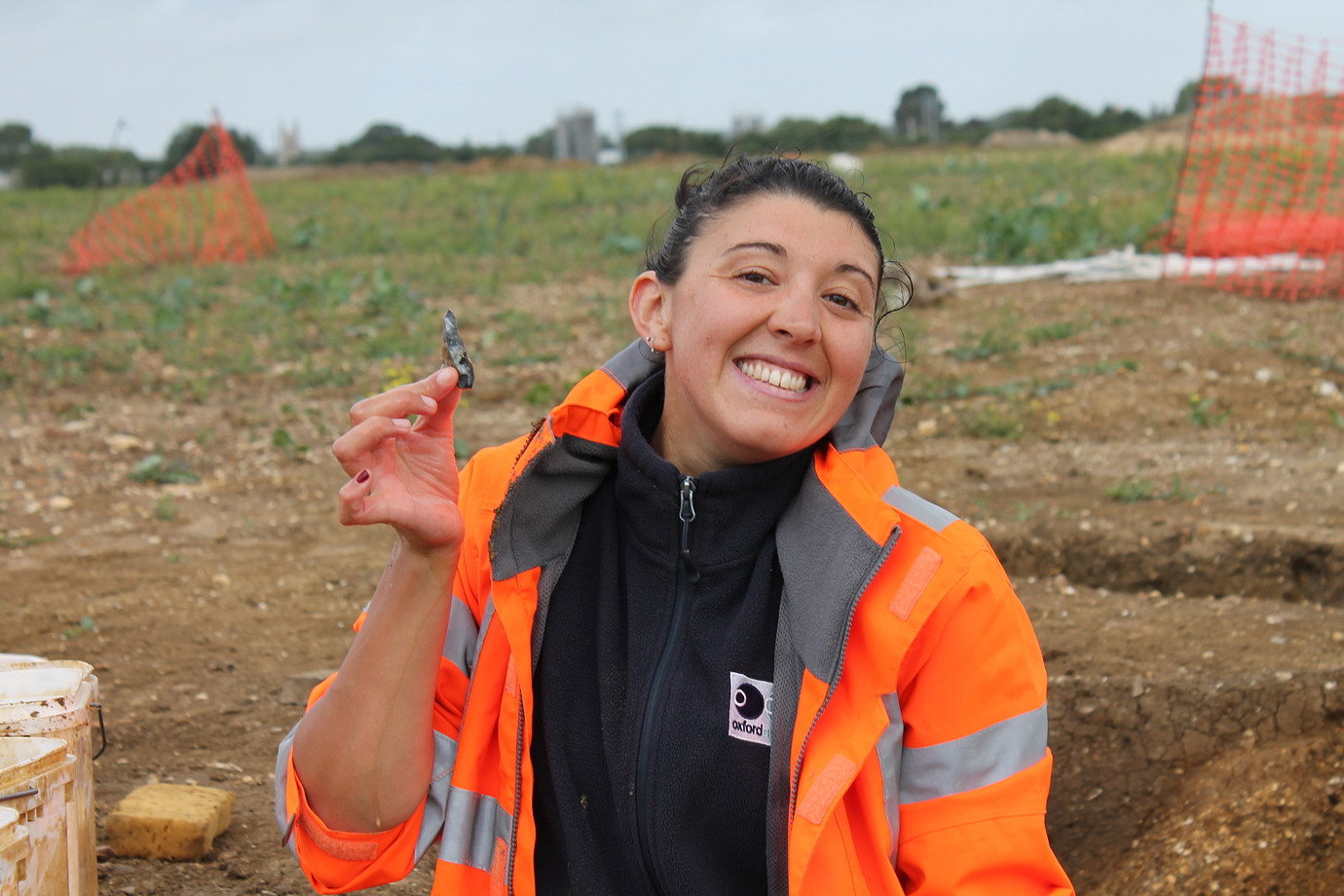 "This week saw the introduction of several new trainees to the site,  fresh faced, orange-clad and bushy-tailed, eager to face whatever the weather could throw at them."
Wintringham, St Neots has a fascinating history dating back over 2,000 years, with evidence of it being home to the largest Iron Age and Roman settlements in Cambridgeshire discovered to date.
Launched as part of the Festival of Archaeology (16-31 July 2022), Oxford Archaeology East is producing a series of blogs so you can see what the day-to-day job of an archaeologist entails and what is being discovered in the latest area of Wintringham to be excavated.
The first blog  – "In which ditches reveal their secrets and Steve strikes lucky" – introduces Harry, who guides you through the dig as it happens and provides a glimpse into the life of an archaeologist, as well as some of the highs and lows of trying to access and interpret clues left by our ancient ancestors.
Clemency Cooper, Community Archaeology Manager for Oxford Archaeology East, said: "Although we've completed several phases of archaeological investigation at Wintringham, we're now working on the largest area that covers an early Roman settlement. We hope our blog will give readers a better idea of what we do, how discoveries are made and what we can learn from them. We're really excited to see what turns up over the coming months and to share the discoveries as they happen with the people of St Neots and beyond."
These blogs are the latest in a series of events, activities and talks that are helping bring Wintringham's heritage to life for its latest inhabitants and neighbours.
Rachel Arnold, Communications, Communities and Partnerships for Urban&Civic, said:  "Our archaeology activities and events have proved very popular with residents and local communities.  How people would have lived here thousands of years ago has really captured the imagination of all ages, with children particularly fascinated about life without plumbing and electricity."
If you are looking for some fun activities with your children over the summer holidays, download an Activity Booklet, which provides fascinating facts, rainy day activities and places to visit to explore the past.
We journey back in time to find out what life might have been like for the pre-historic residents of Wintringham and find out how those discoveries are shaping the new development in a podcast featuring Liz Davies, the curator of St Neots Museum, local resident Roxy and her son Lewis, and Clem and Tom from Oxford Archaeology East. Listen now.
---