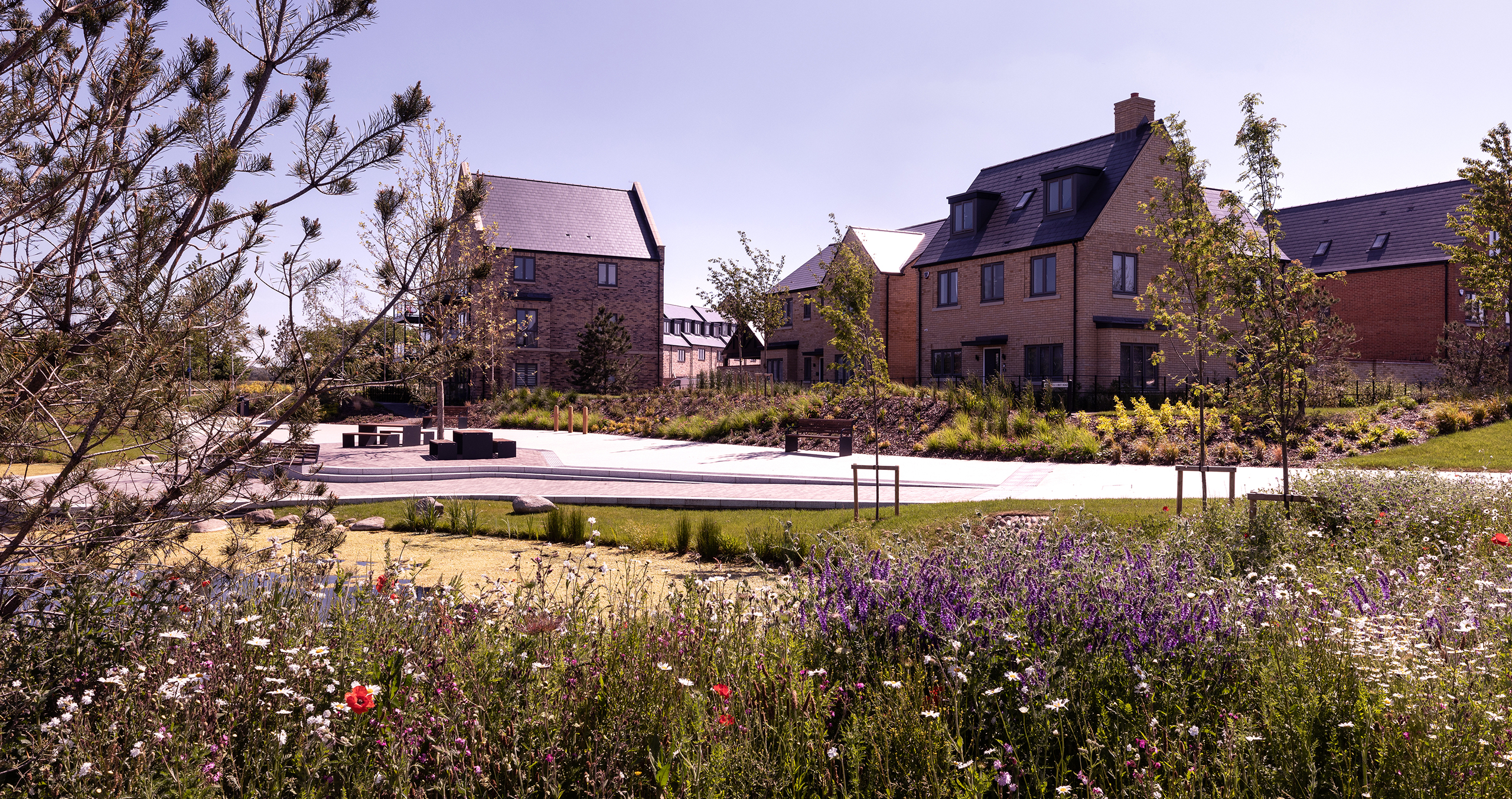 Our vision
Our vision for Wintringham is well under way, establishing a thriving, connected community with wellbeing at its core. Whether you're living, working or visiting, Wintringham offers a different quality of life from day one; providing a sense of freedom with homes and facilities surrounded by quality green spaces, walkways and cycle paths. Extremely well connected for all the surrounding area has to offer and just a 10 minute walk from St Neots station, means even venturing further afield is so simple. Whether you're jetting off from Gatwick, or popping into London for a spot of lunch and shopping, you can get there on a direct train from St Neots.
With brand new homes available and the first primary school open, Wintringham is shaping up to be an exciting place for communities old and new. Whether you're buying your first home, upsizing or downsizing; with up to 2,800 new homes, two primary schools, nursery, health centre and more, the possibilities are endless.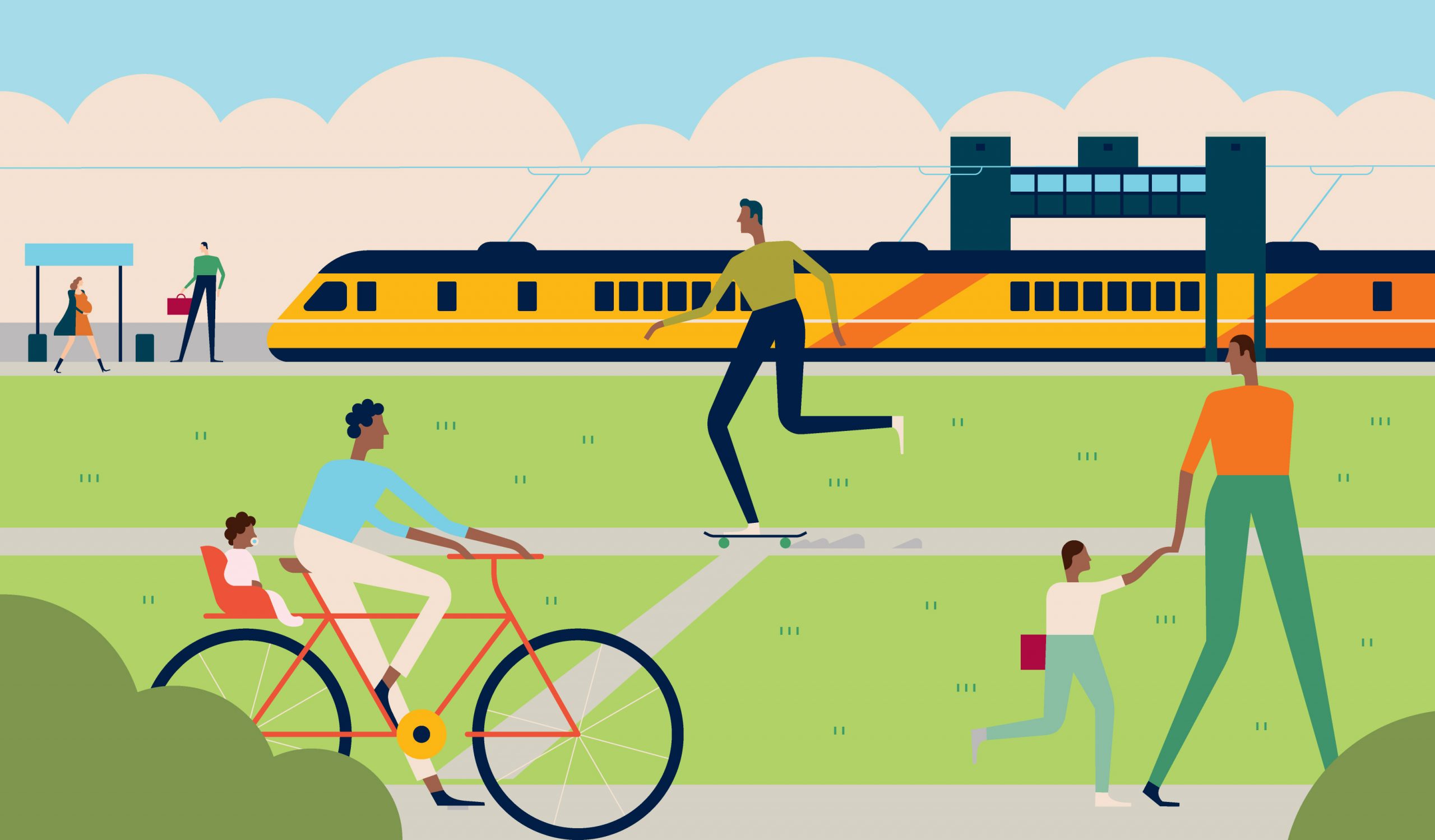 You'll be connected with ease at Wintringham. With great rail, bus and road links, Wintringham really is one of the best connected places for living and working. From day one, you'll see a significant investment in cycle and walkways, allowing you to stroll freely and enjoyably throughout and out to the wider St Neots area. From the 10 minute walk to St Neots station connecting you perfectly into Central London, to the X5 express to Cambridge, Milton Keynes and Oxford, you'll enjoy the freedom to connect whether you're living, working or visiting Wintringham. There are also future plans to upgrade the A1 and A428, and provide a prioritised bus link to Cambridge which will progress alongside the first phase of development.
A place exuding character, quality green space and with public realm at its core, Wintringham thoughtfully connects people with the landscape around them. Designed to provide space to explore the historic brooks and new linear parks coming forward, whilst enjoying connections to the historic core of St Neots, neighbouring communities and the countryside beyond. From day one, you will be able to enjoy formal and informal open space, recreation facilities, play areas and wildlife habitat areas.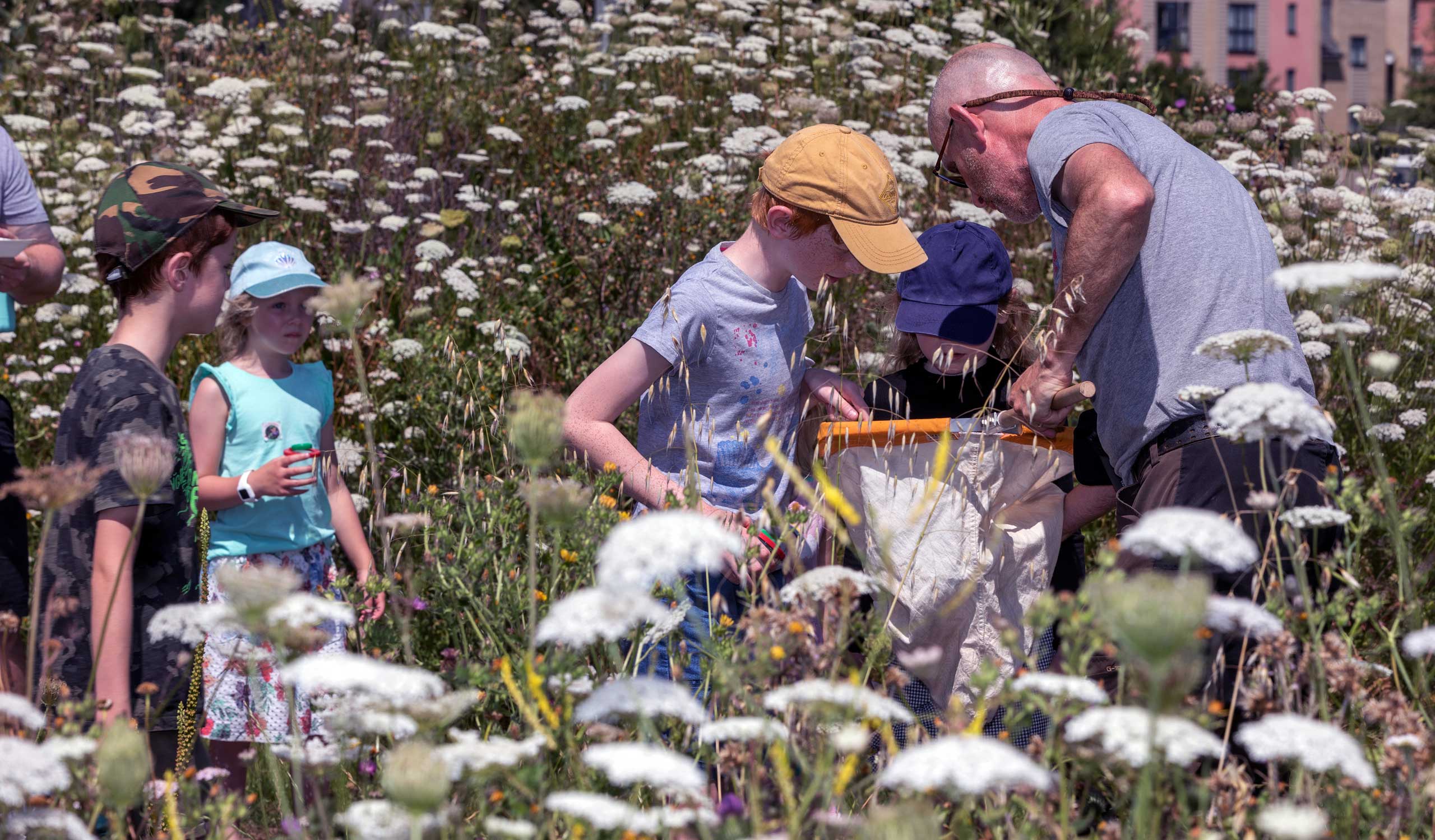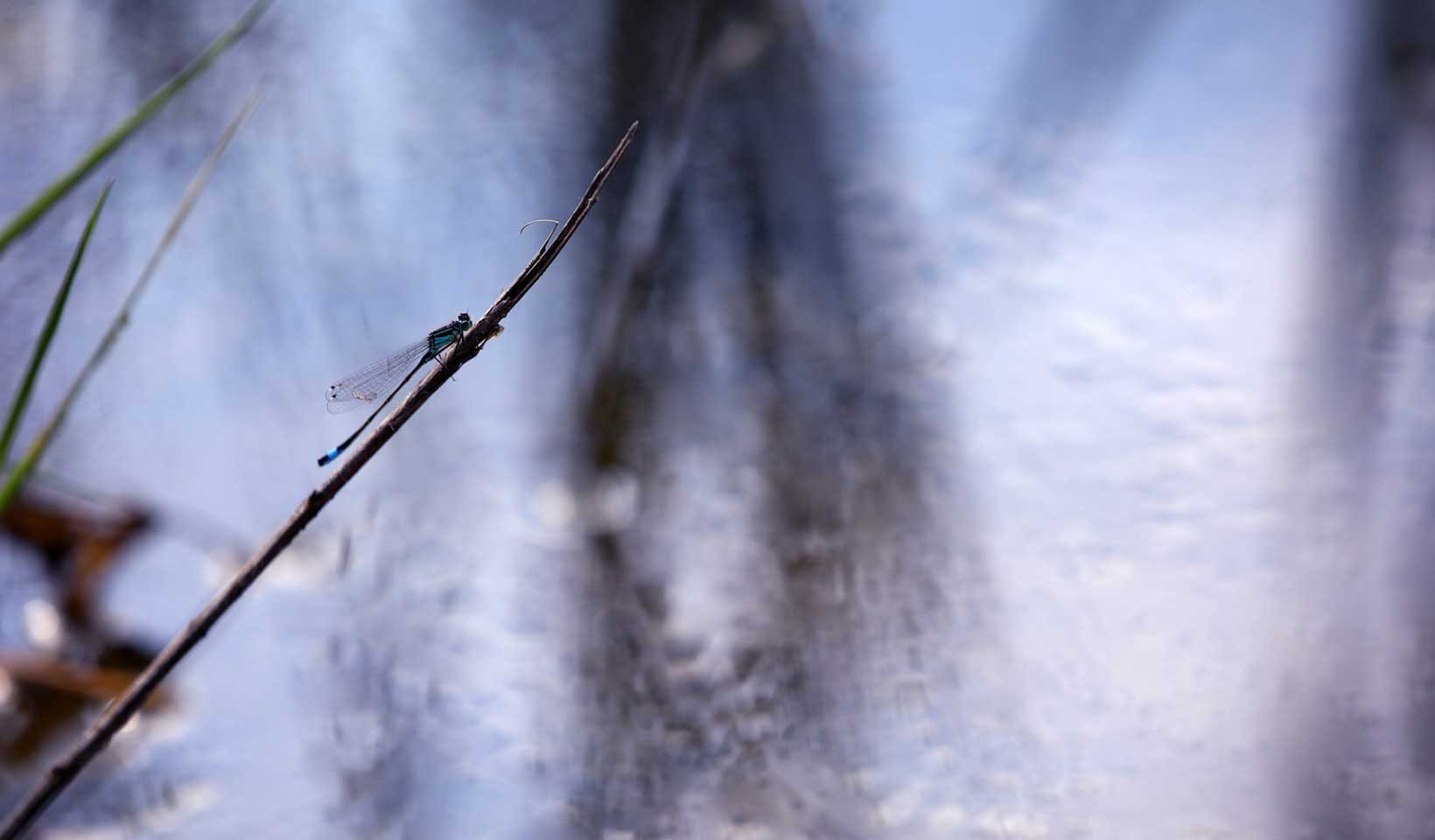 Wintringham sets down sustainable foundations for you and your family - from water management and low carbon buildings to local employment opportunities and active travel choices.
With exciting public spaces for everyone to enjoy and roughly 146 acres of green space with cycle paths and walkways, you can enjoy the freedom to explore on your lunch break. As well as homes, at Wintringham you'll find a new civic centre and two new primary schools, along with 7,100 sqm of retail space, a new health centre and community amenities, 21,000 sqm of office space and up to 42,000 sqm of new commercial space.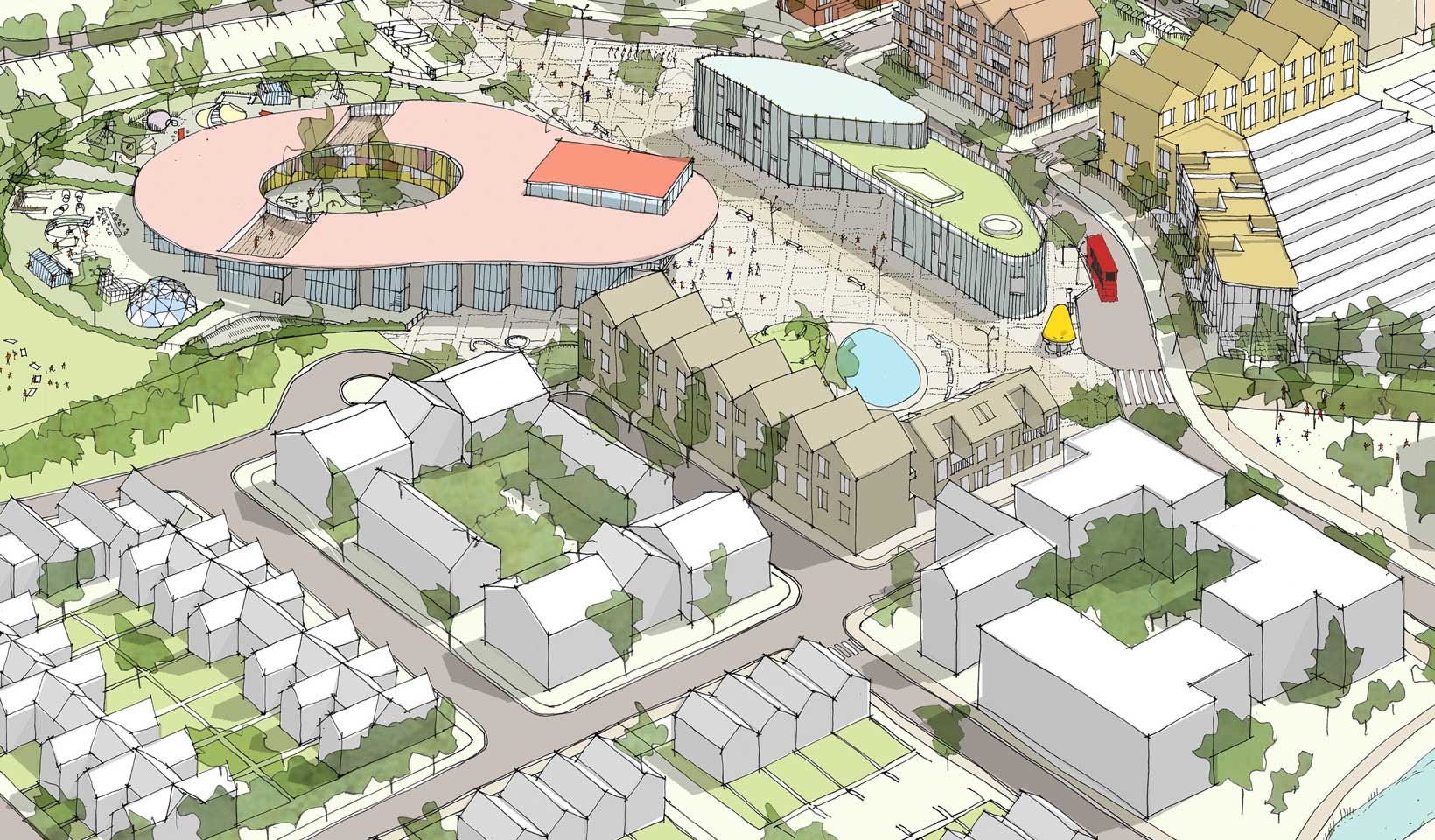 Keep in touch with the latest Wintringham news updates – directly to your inbox.