Have your say : help shape designs for a brand-new community area at Wintringham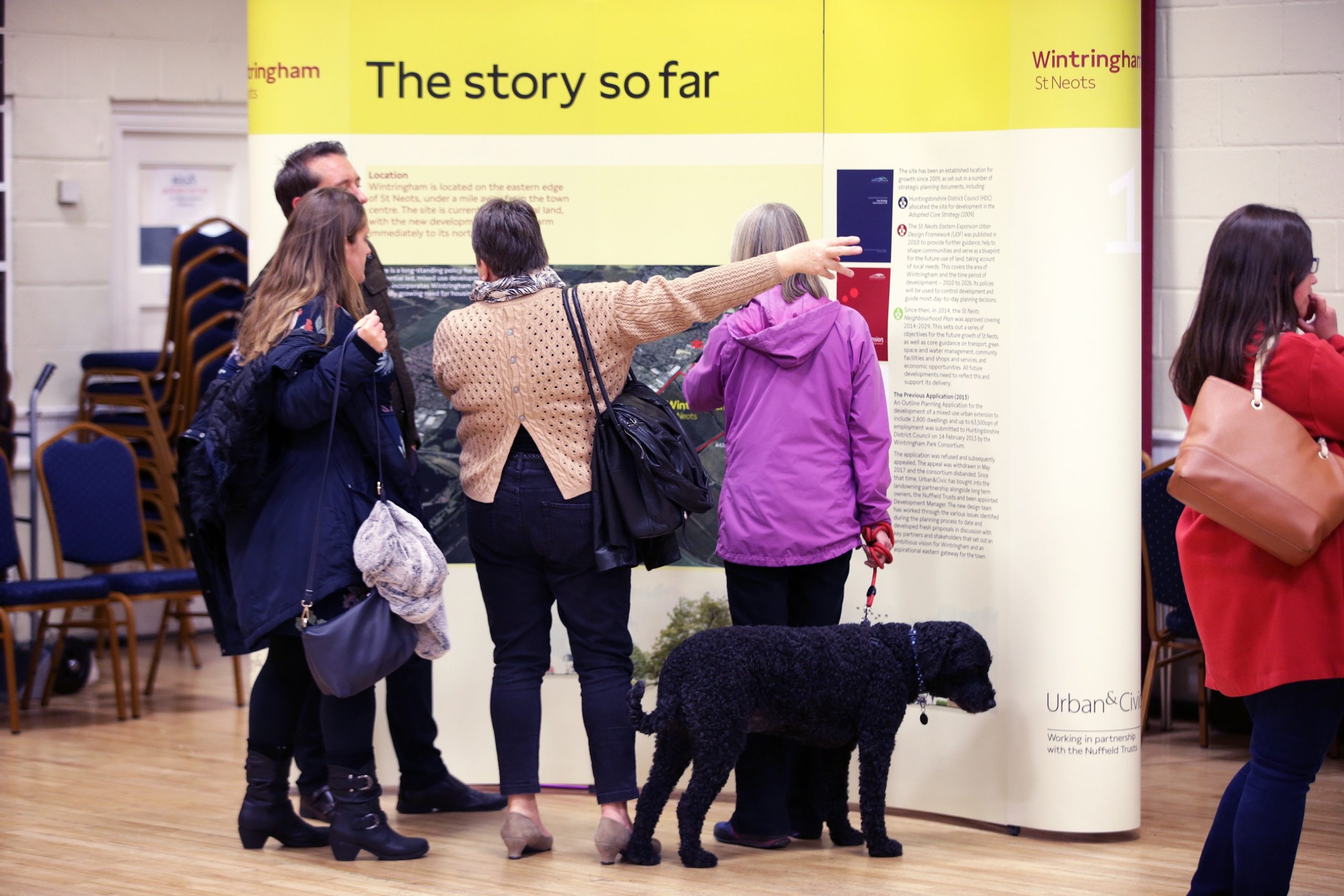 As Wintringham continues to grow, the next phase of community facilities is coming forward – marking the first local centre for the new development. The District Centre will bring together some key facilities and spaces for people living in or visiting Wintringham, and will be designed with input from residents and the local community, along with design work undertaken with the key components and operators who will be part of the space going forward.
The brand-new community area will include a number of key elements, already set out in Wintringham's Planning Framework including shops and cafes, community centre, nursery, gym, health centre and public square. Before the plans are finalised and submitted later this year, the Urban&Civic team want to ensure residents and neighbours of Wintringham have their say. Following a successful in-person consultation event in April where residents were invited to come along to an interactive exhibition and leave their feedback, an online consultation is now available for people to take part in.
Urban&Civic are using the community consultation platform called Give My View which askes the community to give their thoughts and priorities on the new community space. As part of the survey, and to encourage residents to take part, the consultation also enables those taking part to support three local charities, dividing up a £2,000 pot. After each member of the community has completed the online poll, they are given a choice of charities to support; CPSL Mind, St Neots Food Bank and Shining Starts Children's Charity, with the donations reflecting the votes cast.
Rachel Arnold, Communities and Partnerships for Urban&Civic, said:
"A huge thank you to those who came along to the consultation exhibitions last month. It was great to meet new residents and to hear thoughts on the future District Centre. We hope the consultations get people excited about helping shape the plans for the District Centre, which will be an important addition to the facilities at Wintringham. Please do follow the link to have your say now."
---