Encouraging wildlife to Wintringham gardens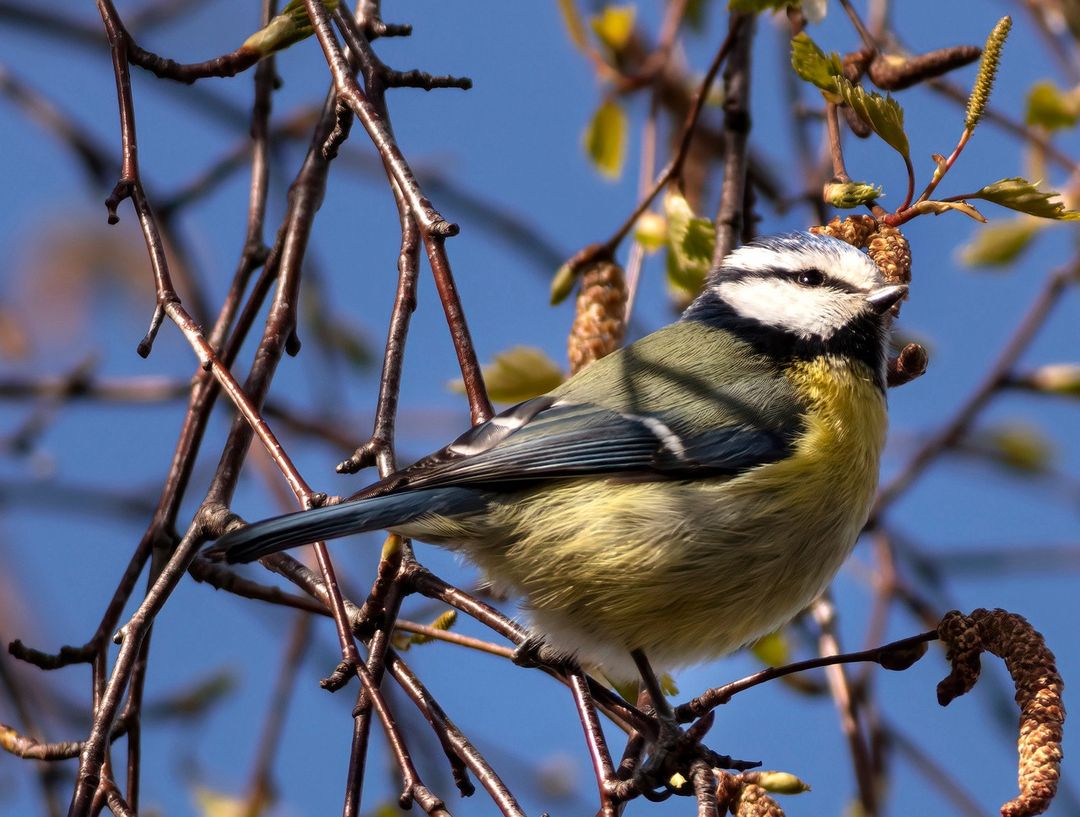 Free birdbox and bird feeder workshops: 10am to midday on Thursday, 7 April 2022
Wintringham has been designed to include quality green spaces that thoughtfully connect people with the landscape around them. To help residents attract wildlife to their garden or balcony, masterdeveloper Urban&Civic has teamed up with green charity, Groundwork East, to help local children build birdboxes and create bird feeders to take home.
Two free workshops are taking place during the Easter holidays from 10am to midday on 7 April on the School Plaza at Wintringham Primary Academy.
Children aged 2–10 years old will be shown how to make pinecone bird feeders, whilst over 10 years old will learn how to construct a homemade birdbox using offcuts of wood and nails.
Wintringham is home to a variety of birds including the Pied Wagtail – a black and white bird with a white face, belly and bars on its wings that can be seen wagging its long tail up and down as it dashes around local gardens and the green spaces around the development. It nests in ivy, under roofs, in walls, between stones and in birdboxes. You might also be lucky enough to be visited by the rarer Yellow Wagtail, which can be seen around the edges of the development, adjacent to farmland.
Christine Littlewood, Community Development Lead for Wintringham, said: "It's fantastic to see all the wildlife that has already moved into Wintringham.  Bird nesting season is starting, and we hope local families will join us to find out how to build new homes and feeders for our feathered friends."
All equipment and materials will be provided for both sessions and there is no need to book, just come along and join in.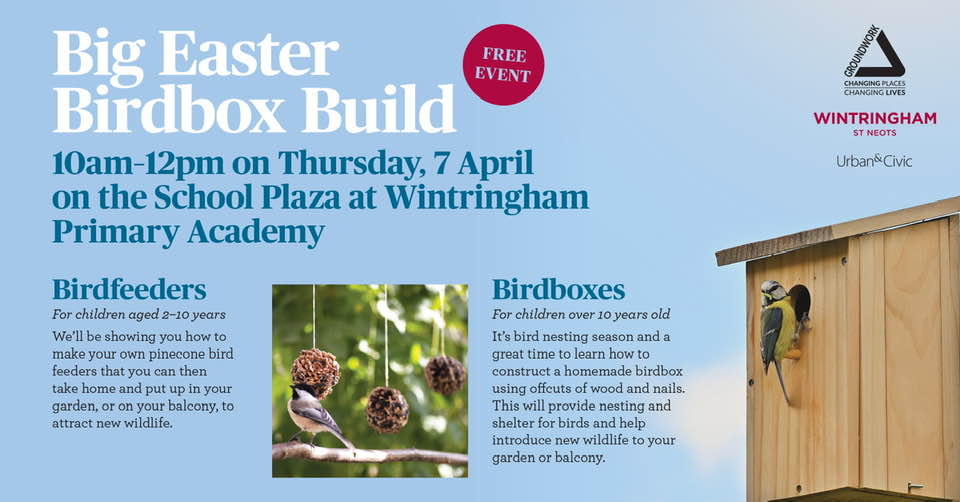 ---