The perfect work-life balance achieved at Wintringham St Neots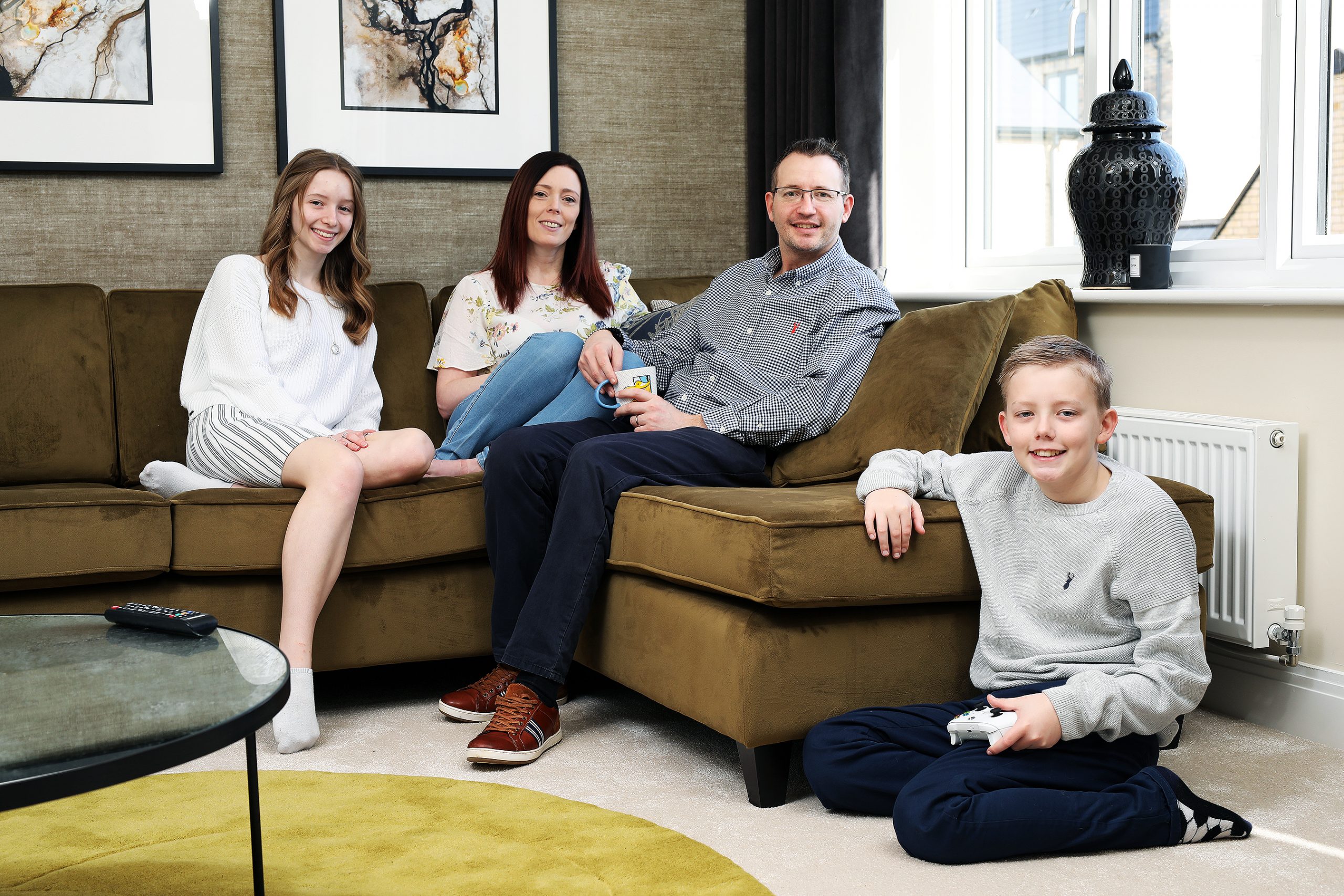 Outside of a global pandemic, there is usually a clear divide between where we work and where we live. But for one CALA Homes employee however, he has taken the decision to live where he works – and he couldn't be happier about it.
David Wood, technical co-ordinator of CALA at Wintringham and technical manager of its North Home Counties region, was delighted to oversee the CALA at Wintringham development and become a member of Wintringham's blossoming community.
Forming part of the new Eastern Gateway to St Neots, Wintringham will include 2,800 homes set around a series of distinct neighbourhoods and green open space, once completed. At the heart of the development will be an attractively designed Civic Square, boasting a health centre, library, shops and office space. The new Wintringham Primary Academy also opened in late 2020, with a pre-school opening in Autumn 2021.
David, aged 37, who has worked for CALA for nearly five years, comments: "CALA at Wintringham set the standard for the area, and it was an easy choice to make in moving here. The homes are beautifully made and I was taken aback at the level of intricate detail which has gone into both the exterior and interior of the homes."
Looking to upsize, David moved into a four bedroom Nessvale home with his wife Hayley, and children Neave, 17, and Owen, 12.
He said: "We'd been around a few developments to see what was available to us, but CALA at Wintringham was easily the obvious choice. The contemporary, light and spacious interiors really stood out and the Nessvale house type was the perfect choice for us as a family – not to mention the overall Wintringham development and surrounding community.
"Having lived near to the site for some time and being involved in the development, I knew something special was being created here. We made a conscious decision to stay local as the kids are settled and enjoy the area. Buying a new build was the perfect opportunity to stay in St Neots and increase our living space."
Being the first homebuyers to take occupancy at the development, David has been able to see the development, and his new home in particular, evolve from the ground up.
David adds: "Buying in lockdown was always going to be a different experience than usual. But CALA helped to make it a smooth transition by allowing me to view the house on my visits to the site. We're delighted to have moved in; the kids are loving the house and we're all enjoying the additional space – especially in light of the latest lockdown. We're very much looking forward to embracing the immediate area in its entirety as the new community takes shape and a sense of normality resumes post-lockdown."
Nearly a third of the first phase of houses have been reserved at CALA at Wintringham. To book a viewing, find out more information or to register your interest, please visit the CALA website or call 01480 879 630.
---