Durkan secures planning consent for new homes at Wintringham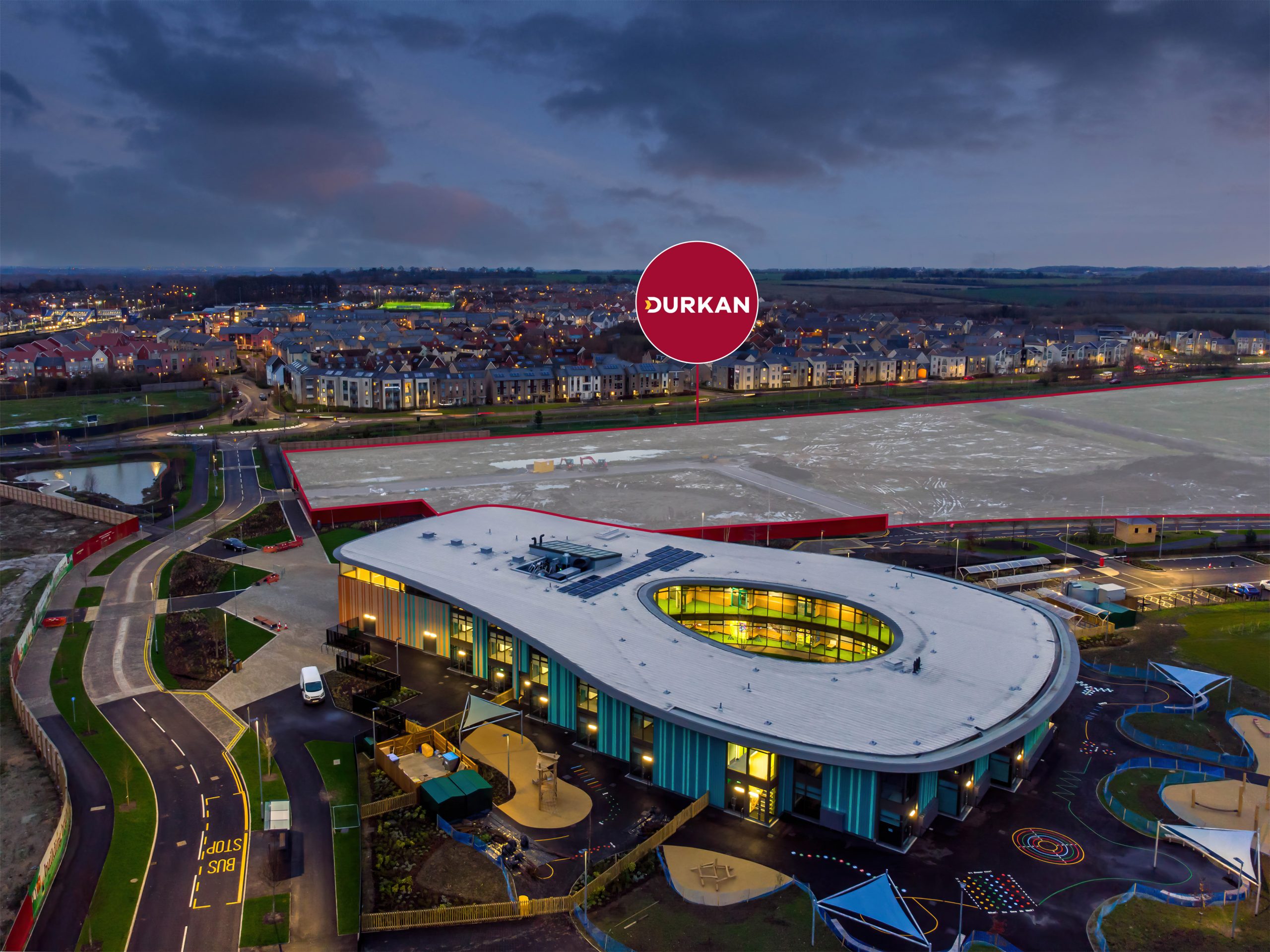 London and Home Counties housebuilder Durkan has secured planning consent for a development of 293 new homes at major Wintringham development, part of the strategic expansion of Cambridgeshire's largest town, which is being led by masterdeveloper Urban&Civic and will deliver a total of 2,800 new homes.
Durkan has worked closely with Huntingdonshire District Council and other key local stakeholders over the last 15 months to finalise its plans for a well-designed, high quality development. Forming the gateway to Wintringham, it is located at a key entrance point, next to the stunning new primary school, Wintringham Primary Academy, which opened in Autumn 2020, and a landscaped civic square. The square will provide public space between the Durkan homes, and the shops, offices, community and health facilities coming forward alongside them.
Durkan's 14.37-acre parcel of the overall site will deliver a mix of 293 one to four bedroom homes over the next five years – incorporating high-quality design of houses and apartments into a carefully balanced landscape. Thirty per cent of the homes will be brought forward as affordable housing. The sales and marketing suite is due to open in early 2022, with the first homes ready for occupation by Summer 2022.
The agreement with Urban&Civic to develop the parcel of land was Durkan's fourth land deal since announcing a scale up of its land acquisition activities last year.
Bill Beyzade, Managing Director, Durkan said: "We're delighted to be playing a part in the vital Wintringham development, particularly in such a key area of the site. Durkan has always prided itself on building homes of the highest quality and we will bring that focus to Wintringham, working to provide the best possible development for new residents and the wider area.
"It also marks a significant milestone for our growing housebuilding division, and will give us a platform to acquire further developments in the surrounding areas."
Joe Dawson, Senior Development Manager at Urban&Civic, said: "We're really pleased Durkan have secured consent for what is a well considered and high quality development in this key gateway location for Wintringham, and for St Neots. We look forward to them becoming a key delivery partner for us and working with them to bring quality choices for those looking to make Wintringham their new home."
For more information on new homes at Wintringham, click here.
---