Work starts on Cambridge Road highway improvements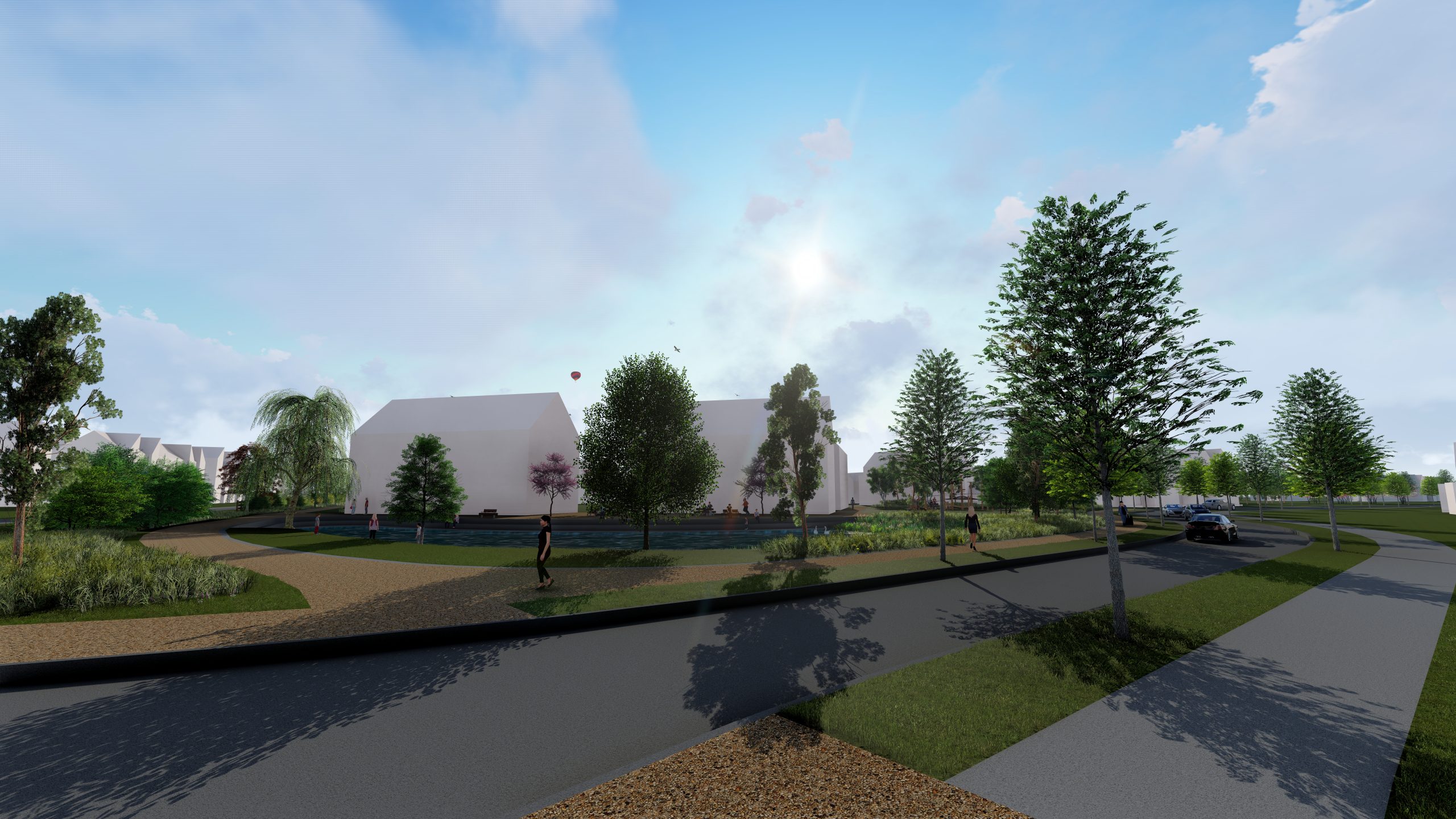 With the construction access to Wintringham being relocated to the A428, the developer is making improvements to Cambridge Road to provide safe crossing and improve connectivity between the development, Loves Farm and St Neots.
The work, which is due to start on 20 July and be completed in mid-November, will include the installation of two toucan crossings to enable safe crossing between Loves Farm and Wintringham for pedestrians and cyclists. A bus shelter with real time travel information and a bus layby on the opposites side of the road will also be provided for those using the X5 bus service.
The highway improvement works will be phased, starting with the Dramsell Rise Toucan Crossing, which will form part of the safe routes to the new Wintringham primary school and will be in place before the new Primary School opens later this year. Work will progress east along Cambridge Road, with each section being completed before moving on to the next.
Two and three-way traffic lights will be needed throughout the works, which will be moved down Cambridge Road as sections of the works are completed. Works will take place from 7am – 5.30pm on weekdays and 7.30am – 1.30pm on Saturdays (when required).
Weekend road closures will be needed on two weekends to carry out the resurfacing at each of the toucan crossings and diversion routes will be put in place. The Dramsell Rise Toucan Crossing resurfacing work is currently scheduled on 12/13 September and the Cambridge Road Toucan Crossing resurfacing work on 31 October and 1 November. This work will take place from 8am – 6pm on those two weekends.
The resurfacing works, however, are weather-dependent and may need to be changed if it rains on those weekends. Local residents will be kept updated of any changes to the programme and provided with details of the related diversion routes that will be put in place.
Rebecca Britton from Urban&Civic, master developer for Wintringham, said: "We are carrying out these Cambridge Road highway improvements in response to feedback from local stakeholders and communities when developing our plans for Wintringham. The toucan crossings will provide safe crossing for pedestrians and cyclists, so they can easily access the new primary school, play areas and amenities at Wintringham as well as for all the facilities in St Neots Town Centre.
"The bus layby will reduce delays for other road users during collection/drop off and the new shelter is part of encouraging and supporting bus travel: making it easier, safer and more convenient, with protection from the elements and live travel information, so passengers will know when their bus is arriving."
The work will be carried out by J Breheny Civil Engineering, who have worked with Urban&Civic extensively through the early set up of the development.
Jon Tovell from J Breheny said: "Our team has carefully planned these works to cause as little disruption as possible. There is, however, a significant noise impact associated with the toucan crossing resurfacing works and for 2-3 hours on the Saturday mornings (12 September and 31 October) a large planer is required to remove the existing surface to prepare it for the new installation. We will continue to monitor all the works and will keep local residents and road users up to date with activity and potential impacts."
If you have any questions, or if you would like to know about our work, please call 01480 413 141, email rbritton@urbanandcivic.com or visit www.wintringham.org.
---