Wintringham and The Wildlife Trust at St Neots Rowing Regatta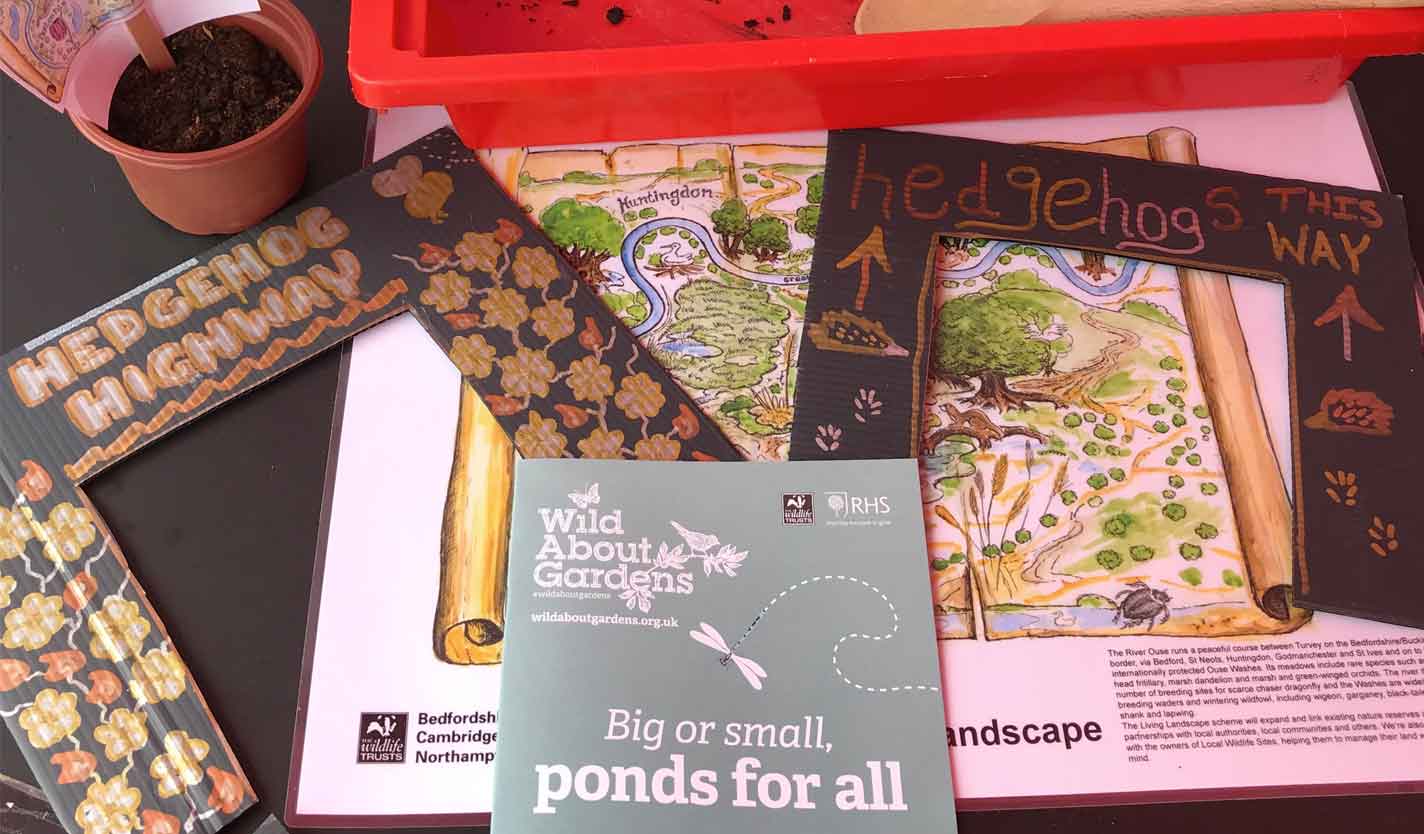 Despite the rain, St Neots Rowing Regatta proved to be a great weekend with lots of people donning their waterproofs and grabbing an umbrella before heading down to the Regatta Meadow to watch the action on the River Great Ouse and cheer on their team.
The annual event, organised by St Neots Rowing Club, saw local clubs from Cambridgeshire and Bedfordshire compete against rowers from across the UK in all bands including women, junior, masters and mixed crews.
In addition to the rowing, there was free camping, live music, stalls to explore and a wide range of food and drink to enjoy.
We had a great pitch next to the food hall and our team was on hand with information about the Wintringham development and details of the latest training courses from the EDGE Construction Skills Centre. The Wildlife Trust also provided activities and we had lots of fun creating wildflower meadows in a pot and decorating hedgehog gateways to help hedgehogs move around safely.
Rebecca Britton, Communities and Partnerships for Urban&Civic, said:
"It was great to see all those who braved the elements to support the St Neots Rowing Regatta and visit our stand to find out more about our plans for Wintringham and local career opportunities in construction. We hope everyone who took part in the Wildlife Trust activities is able to attract more local wildlife with their creations.
"Attracting wildlife and improving biodiversity are very important to us and we are planning to plant over 2,400 trees this year at Wintringham, including orchard species to 'pick on the way' such as apple and plum trees. All of the trees selected play an important role in creating a sustainable environment, from water management to rich habitat for wildlife and removing emissions from the air around us."
If you were unable to visit our stall at the St Neots Rowing Regatta and would like to find out more, please contact:
Rebecca Britton about Wintringham using this form. 
Belinda Yare about EDGE Construction Skills Centre using this form.
Both can also be reached on 01480 413141.
To keep up to date with all the latest on Wintringham, follow us @wearewintringham on Facebook and Instagram.
---