Work starts at Wintringham after green light for next stage of St Neots eastern expansion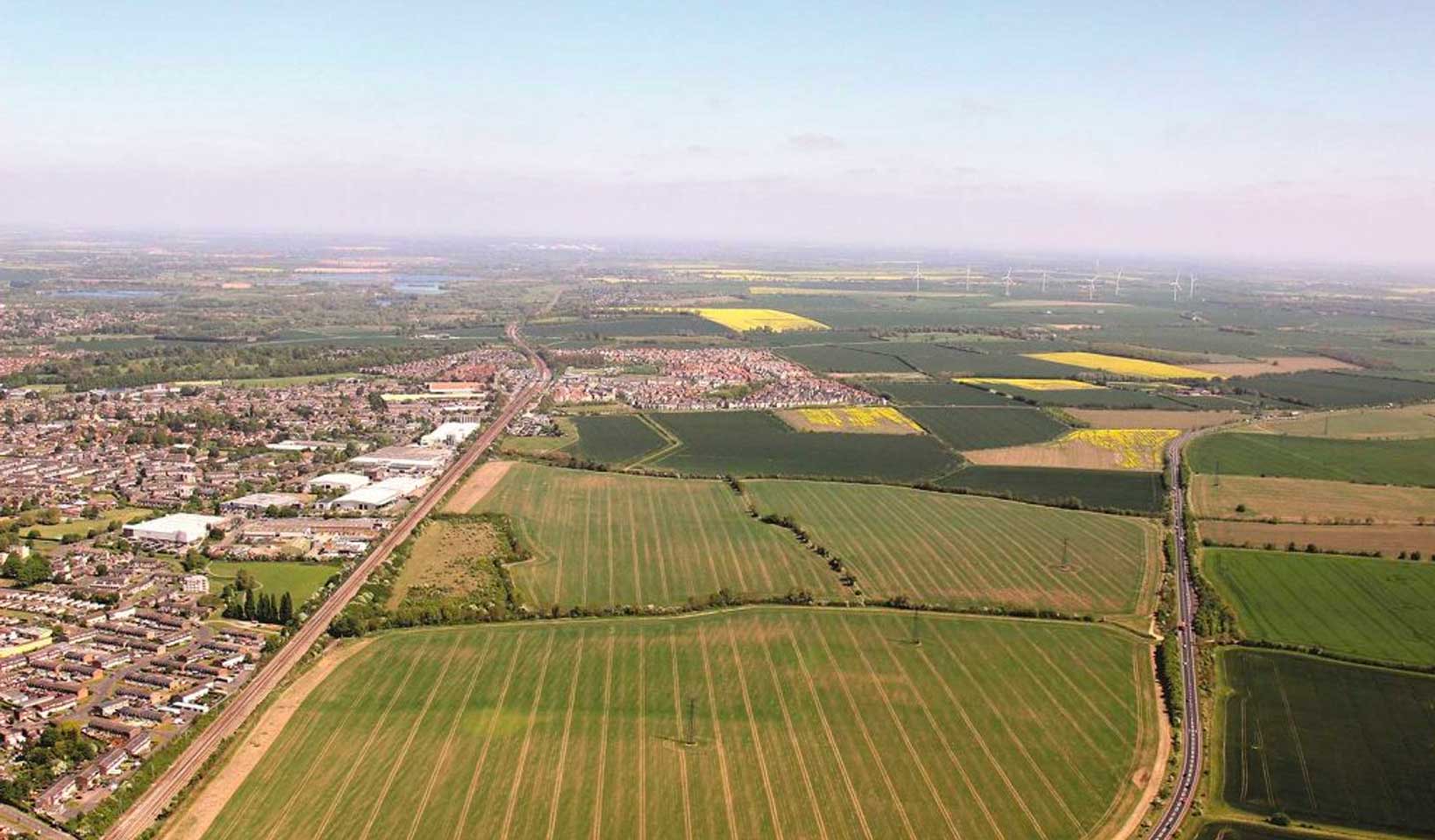 Development works at Wintringham are set to begin today, following the signing of the S106 planning agreement and legal framework for the development with Huntingdonshire District Council and Cambridgeshire County Council on Tuesday 6 November.
The signing of the Section 106 agreement, follows on from the Resolution to Grant which was received at the Huntingdonshire Development Committee in March, and the signing completes the consent process for Wintringham, being bought forward by Urban&Civic working in partnership with the Nuffield Trusts.
Site preparation and early works will begin immediately to take forward the development, which forms part of the Eastern Gateway to St Neots, and which will deliver 2,800 homes, 2 primary schools, community facilities including a health centre and business space for R&D, creative space, offices and industrial units. The start of work coincides with the County Council submitting their planning application for the first Primary School which is due to open in September 2020.
The first works will include the connection and enhancement of utilities and services, putting in the extensive drainage system for the first phase of development, and enabling the first construction access routes. In the New Year work will start on the initial layout of the roads, cycle ways and services.
Urban&Civic are preparing the way for an extensive landscaping scheme along the front of Cambridge Road which will be delivered as a rolling programme throughout 2019, with some early works to prepare the way for this happening over the Winter months. You can see a video of the proposed Cambridge Road scheme below.
Tim Leathes, Development Director for Urban&Civic, said: 
"It's great to be putting in place the first infrastructure so quickly, to enable new homes and facilities to be built. We have been working closely with partners at Huntingdonshire District Council and Cambridgeshire County Council to finalise the plans and it is great that we can now continue to support growth in the area and continue our investment in the county.
"Now we have the green light, the team are getting started on crafting a high quality place for people to live, work and enjoy, and in the next few weeks we will be announcing the first housebuilder partners joining us on site, with the first homes coming forward – alongside roads, cycle ways, green space and play areas – later in 2019.
"We look forward to continuing to work with our neighbours and partners, on the shared ambition that St Neots "grows well" and making Wintringham an exciting and integral part of that vision."
Further information about the development is available on this website and we will post updates as works progress.
---